Tourist (2019 - ongoing) is a trilogy of short films. My research focused on levels of ethnographic gaze, non-human sound and moving image. I examined culturally and socially significant public spaces and spectacles that are occupied or governed by a patriarchal economy of bodies. I selected these sites according to my physical and mental proximity and belonging. The sites are: Istanbul, a city I used to live but live no more; Rural America, a place I live now temporarily; and Brasilia, a project city where I don't belong and only visit as a tourist. I used Super 8mm film, widely used for home movies in the 60s, to capture micro-narratives of social language. I used the sound of extinct and endangered species with the sound of the sites.



Installation view of A proposal of a shipwreck or a film prop, 2019, truck liner, truck tires, pvc pipe, rope, foam, plaster, cement, plastic sheet, dimensions variable
&
Installation view of October, 2019, found covers of Turkish newspapers of October 2019 cyanotype printed on fabric, 12' x 6'
&
Sirens, 2019, 4 channel projection

The installation, that accompanies the Tourist Trilogy, 'A proposal of a shipwreck or a film prop', consists of mixed materials and found objects such as a truck lining, car tires, pvc pipe, rope, foam, plaster, cement, plastic sheet, cyanotype print on fabric. The shipwreck points finger to an aftermath, but it might be a materialized, hand-worked image of the Tourist Trilogy, like a ghost image. At the shipwreck's mast hangs 'October'. It is a collection of Turkish newspaper covers of October 2019 that are cyanotype printed on fabric. I used the sun to expose the newspapers and rain to wash and set the print. This installation was made in October 2019, at the same time the Turkish government declared to eviscerate the fighting Kurdish population in Syria. During this time, I was also thinking of Eisenstein's October and building sets for reenactments.






Excerpt of Plaza Orders, 2021, digital copy of Super-8 film, sound.


I filmed Chapter I 'Sirens' (2019, 6 min.) at summertime in Istanbul at the seafront, that isn't a public beach but it has been claimed by local men who spend their afternoons swimming in the city, around passing ferries between European and Asian continents. I was interested in creating a hidden narrative using an observational documentary mode, thinking of ethnologics. With my camera, I assumed the role of a matchmaker to my subjects. I used the mating call sound of the last male Hawai'i 'o'o bird of its kind, now extinct. Additional scenes including some fantastical sculptural elements are still ongoing.

I filmed Chapter II 'Thunder Mountain' (2021, 5 min.) in a dirt raceway in rural New York State. Every week local racers bring their home-modified dirt cars and they race for hours, while the audience drift off in this American tradition. Fan girls occasionally cheer for the racers while American families are involved in mundane activities.I used and mixed the sounds of bee swarms and the racetrack recordings.

I filmed Chapter III 'Plaza Orders' (2021, 10 min.) in Brasilia, the capital of Brazil and Ithaca, NY. The film is an essay about networks of power and authorship in the making of a city and a reflection on my aunt, trapped in a relationship with a diplomat in Brasilia.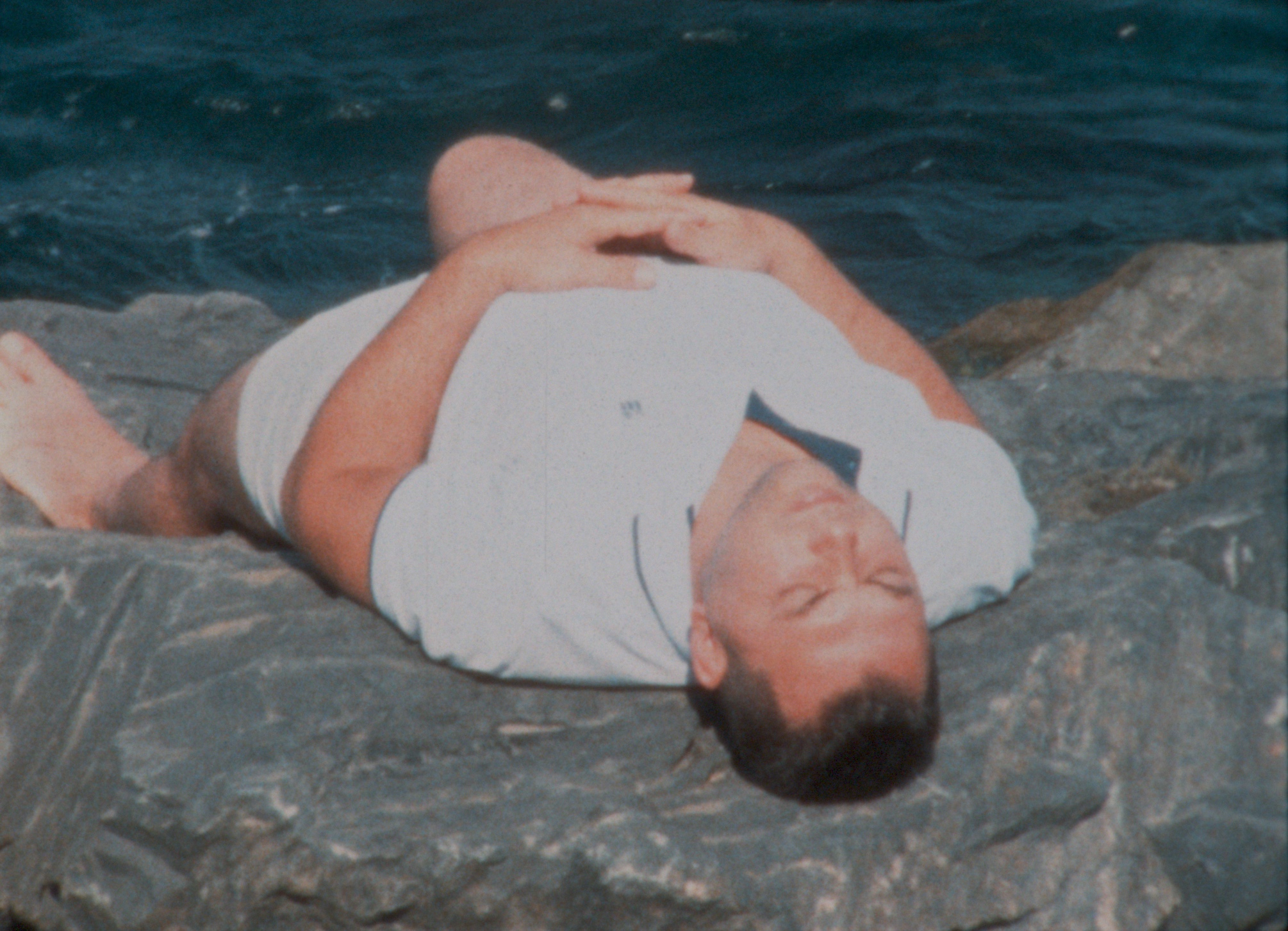 Film stills Tourist Trilogy, 2019-2020, digital copy of Super-8 film, sound.